© Faith Inkubators All Rights Reserved www.faithink.com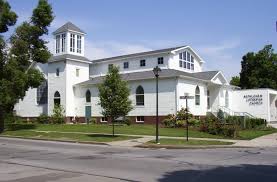 FAITH5 Weekly Family Study
SHARE your highs and lows
READ Mark 1:9-15
TALK about this discussion question:
Give an example of wilderness in your life.
 Is it hard to see Jesus there?
Make a small heart and put it somewhere as a reminder, that Jesus is always in your heart.
PRAY 
Let us pray. Dear Jesus, thank you for being with us always, Amen
BLESS one another
© Faith Inkubators
All Rights Reserved
www.faithink.com
https://blcfairport.org/wp-content/uploads/2020/07/download.jpeg
182
277
bschoenfeld
https://blcfairport.org/wp-content/uploads/2020/07/BLC-Logo.png
bschoenfeld
2021-02-21 15:53:01
2021-02-21 15:53:01
Children's Message 2-21-2021
FAITH5 Overview
In the video to the right, Patty Chaffee talks
through how to lead FAITH5 in your home
FAITH5 is a way of talking about our life and our faith "that deeply connects people to God and one another, connects church to home, and connects faith to daily life". (https://faithink.com/about-faith5)  If you attended one of our outdoor, Wednesday night worship services in August or September you're already familiar with FAITH5. We will use this faith practice in the weeks and months ahead and encourage you to expand on it at home. We've enclosed a bookmark that you can use as a visual reminder of the five steps we're encouraging you to practice at home.
Step 1: SHARE your highs and lows
Step 2: READ a Bible verse or story
Step 3: TALK about how the Bible reading might relate to your highs and lows
Step 4: PRAY for one another's highs and lows
Step 5: BLESS one another
FAITH5 isn't just for kids and it isn't just for families with young children. FAITH5 is a framework for learning how to talk about faith and life with people of all ages, starting with those closest to you!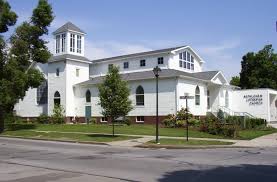 FAITH5 Weekly Family Study SHARE your highs and lows READ Mark 1:9-15 TALK about this discussion question: Give an example of wilderness in your life.  Is it hard to see Jesus there? Make a small heart and put it somewhere as a reminder, that Jesus is always in your heart. PRAY  Let us pray. Dear […]
https://blcfairport.org/wp-content/uploads/2020/07/download.jpeg
182
277
bschoenfeld
https://blcfairport.org/wp-content/uploads/2020/07/BLC-Logo.png
bschoenfeld
2021-02-21 15:53:01
2021-02-21 15:53:01
Children's Message 2-21-2021
© Faith Inkubators
All Rights Reserved
www.faithink.com