BLC Announces a New Music Director and Organist: Raelynn Clare
Raelynn Clare has accepted the position of Music Director and Organist at Bethlehem Lutheran Church. Raelynn comes to us as a church musician with over thirty years of experience in working with churches and musicians of all ages and skill levels. As a self-declared "lifelong learner", Raelynn made her way to Rochester from California in order to pursue her musical studies at the Eastman School of Music.
Raelynn will collaborate with our existing staff and volunteers to give shape to our worship life. We are eager for her to begin working and building relationships with existing musical groups, ensembles, and individuals as we continue to enhance our music ministry at Bethlehem.
Raelynn begins her new role at Bethlehem in mid-September.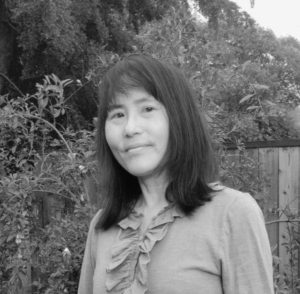 Raelynn Clare is excited to join the team of Bethlehem Lutheran Church as Music Director and Organist. She brings with her from sunny southern California extensive experience as a church organist and choir director; performing as soloist and collaborative pianist in chamber music concerts; and teaching in elementary and junior high schools. She was a staunch volunteer for the renowned Ojai Music Festival in the town of Ojai, where she also taught piano and raised three children. Her B.A. in Music is from Whittier College. She is also passionate about youth education and has a M.A. in Education from Azusa Pacific University. In the summer of 2017, she found herself following the music and driving across the country to attend the Eastman School of Music to pursue a M.M. in Organ Performance and Literature. She considers herself a world citizen and has lived in both Asia and America and traveled to several countries in Europe. When her mind is not preoccupied with music, she also enjoys walking, hiking, gardening, and listening to podcasts.