Between Sundays for Week of January 9, 2023
A number of years ago, I (Pastor Hoffman) stumbled on a FB page called "The Wandering Wisemen." and I've used it to mark time during Advent and Christmas every year since. Starting with the first Sunday of Advent, three wisemen and a camel start their journey to Bethlehem which concludes on Epiphany, January 6. The journey starts with seeing the star in the distance…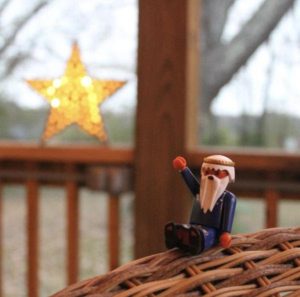 The crew travels by whatever means available to follow where the star leads…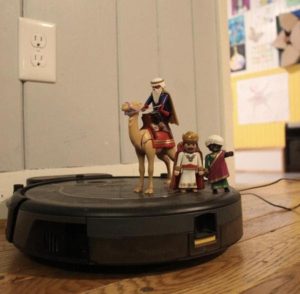 They face adversaries…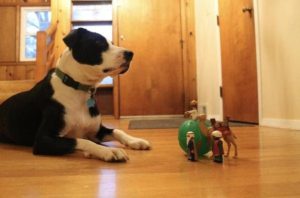 And trust the group's wisdom so they aren't misled by competing stars…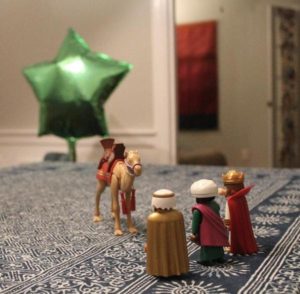 And ultimately – a full 12 days after Christmas – they reach the manger to pay homage to Christ, the newborn King.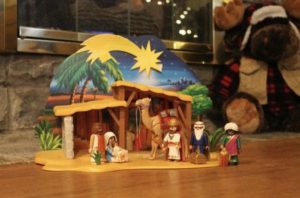 I love this lighthearted way of marking the time of the Advent and Christmas seasons. At the beginning, it feels like a countdown with the rest of the world, anticipating the coming of Christmas and Jesus' birth. But then I watch as Christmas trees find their ways to the curb and still the Wise Men travel. Valentines Day candies flood the shelves that were overflowing with garland and tinsel just a few days earlier, and still the Wise Men travel. New Years comes and goes, everyone and everything is back to business as usual, and still the Wise Men travel. All the way until January 6, when Christmas Day feels like a distant memory for most of us, the Wise Men travel. They still have their sights set on that star.
The good news of Christmas – celebrating our God who loves us and this whole world so much that God took on flesh and lived among us – is not just good news one day a year. It's not good news for even just 12 days a year. It's good news always: Jesus, the one who saves us is with us, now and forever.
My prayer this Epiphany is that we might be like the Wisemen. That we might recognize signs from God to lead us to Christ – wherever and whenever we stumble upon them. That we might have the wisdom to follow those "stars" in whatever form they come. Surely that means that, like the Wisemen, we will find ourselves on paths and using means we might not expect. Like the Wisemen, we will find ourselves misguided or tempted to take another path at times. Like the Wisemen, we will find ourselves facing obstacles and leaning on each other for wisdom and strength. And perhaps most importantly, like the Wisemen, we will find ourselves on a journey that is likely to take us far from where we started. But I also trust that the journey will lead us to where God is and give us the chance to take part in what God is doing: the work of bringing good news of great joy to all people, in all times, and in all places.
At Bethlehem, we extended the Christmas season a couple of days and observed the feast of the Epiphany, when the wise men finally reach the manger. (Epiphany is normally celebrated as the conclusion to the 12 days of Christmas on January 6.) Recounting the journey and antics of the Wandering Wisemen (check them out on Facebook!), Abby invites us to consider that our life of faith takes us on a journey to notice the signs God uses to share the good news of great joy for all people – that God's love has taken on human form in Jesus.
As in the case of the magi, natural phenomena continue to be vessels by which seekers come to faith. Francis Collins, director of the National Institutes of Health, shares his personal faith journey in his treatise The Language of God (New York: Free Press, 2006, p. 225). While still questioning his faith, he experienced an "epiphany" during a hiking expedition in the Cascade Mountains: "The majesty and beauty of God's creation overwhelmed my resistance. As I rounded a corner and saw a beautiful and unexpected frozen waterfall, hundreds of feet high, I knew the search was over."